In former times, when one thought about spreading their business to new horizons, the initial steps would include getting a website online.
However, the process was not a simple one. You either had to hire a web designer by paying a hefty amount to build your website or needed to develop the website yourself by carrying out the entire coding process; which certainly is not a piece of cake.
Website building used to have great complexities and processes needed to be understood before initiating the development.
Fast forward to the 21st century, thanks to technological advancements of apps and the discoveries that are being done at a fast pace, you can easily find a website creator online and the process is hassle-free.
You do not need to hire a web designer anymore. All you need to do is to sit back, relax and choose the website builder that meets the requirements for your web design.
EASY TO USE, EVEN FOR BEGINNERS
These website builders are designed with such simplicity that even a beginner can easily get their hands on them without getting deep into the hassle of interpreting the terms and rules for building a website. It is in general, a user-friendly app.
Modern website builders are user-friendly and have built-in themes and designs to choose from. This takes you three steps forward on the path of website development and saves from being stuck on the first step where you are trying to untangle the features of making a website.
As a beginner, choosing the best free website builder is an integral part of your website development process.
Moreover, since the internet is now flooded with many website builders, you must choose the right one that meets all your requirements.
There are certain factors you need to put in consideration before you choose the website builder that meets your requirements. Let's get into the factors: 

Before stepping out to buy something or going shopping, you have a certain amount of money in mind that you are going to spend that day.
The same is true for website building and web hosting. Attention must be paid towards pricing and affordability as no one likes to waste their money and time.
You should consider various options and compare the cost that each website builder is offering. 
Some builders have friendly options like a free trial so you can test their features before developing the website.
There are costs associated with your chosen custom domain along with the media you want to add to your sites like images and sound effects. This would also require you to spend a penny or two.
Some website builders offer free plans, but most have monthly plans. These plans are set according to the requirements of businesses.
The pricing of these plans is done according to your requirements like the theme and outlook you choose for your website.
2) WHAT YOU NEED FOR YOUR WEBSITE
Now this is the most important factor of all. You should have an initial plan and idea in mind of what you want to see in your website design and how to carry out your website hosting.
The idea could be an inspiration you have taken from any other website. It may also be something you would like your visitors to experience. If not, then you need not worry.
The websites have built-in themes and ideas that can help you decide the final design and outlook of the website.
If this is your first experience with website building, go for a website that has a drag and drop option, so you can click and try on the themes. 
If you have previous experience of having a website developed, then this would seem a whole lot easier. Before choosing your website builder, consider the factors mentioned below
1. Your flexibility greatly matters here. If you have high flexibility, then look for a website with various theme options. This will allow you to adjust the diversity you want to see in the website.
2. The website builder also depends on the type of business you are going to display on the website. If it is just to show the services and other details, like for a software house, then it is not an issue.
3. However, if your business is about an ecommerce store that sells products, the website builder should enable options like adding items to cart, wish list and check out process.
4. You should look for a website that will easily redirect your customers to the checkout section. Hence to sum up, it should have good template styles for an ecommerce store.
5. The website builder you choose should give an option of making your website mobile friendly and gadget friendly to be precise.
6. We all know how everyone wants to search things right away on their phones rather than laptops. No one will appreciate it if your website does not compresses or resize according on the phone screen.
7. The website builder should include a free plan, enabling you to test the features and decide if a paid plan would be suitable for your needs.
8. You should not only be able to register new domain names, but also connect an already registered domain name with the website builder.

This is a very crucial factor to be considered if you are experiencing website building for the first time. You do not want to be stuck in technicalities and no one wants to regret spending money over something they cannot use with convenience.
Website building will be easier than programming and coding but that is not followed by the insurance that building it would be super easy. Look for a builder that provides you a step by step guide or a tutorial that has broken down all the steps needed for website building.
There are many groups on social media that provide great ideas for website building, making things really hassle free.  Also, you need to see if making changes to the website is convenient and doesn't keep you waiting for hours before saving any changes.
As mentioned earlier, in order to save time and effort, the website builder should give you drag and drop option. And WordPress does it.
If you want to take your business to the next level, you can also use WordPress to set up and manage a referral marketing software conveniently.

One of the reasons to opt for a website builder is because you want to outsource your business and increase your audience by website hosting that is reliable and has a good presence.
To meet this need, you will also like to see your website built in a way that it stands out from the crowd. This is possible if your website builder offers diversity and various themes.
The theme you choose becomes the template that stays on your website. Do not go for a builder that offers limited options as you do not want to end up with themes and options that do not suit your website requirements.
Ensure that the website builder has enough themes from which you can choose from. You can always take advice from web developers on social media platforms.
5) SEARCH ENGINE OPTIMIZATION (SEO) COMPONENTS
After building the website, you should implement the main reason you have reached out for a website builder which is driving the audience. You want to outsource it and apply the right SEO techniques on your website so that people can reach you easily.
The best website builder will be the one that allows you to do optimization on the website easily. SEO web builder is necessary if you are willing to drive traffic to your website. However, you are in luck as all website builders nowadays are SEO friendly.
This becomes the one important factor that you do not need to worry about if you are inexperienced with website building. Your website builder should also allow you to stay updated with all the SEO elements.
Optimization on the website is one part of SEO but this will give you a good start on building your website. A good website must have SEO plugins and app for gauging it along with good customer support.

If you are a beginner then this factor needs to be considered strongly because you do not want to be stuck in the technicalities that you fail to interpret.
Things like web SEO, setting up, and themes require some level of human assistance.
Even if you have some experience with it, you will still need some time to get your hands on the features of the website builder. The more features the builder offers, the more understanding is required.
Prior to making the final decision about the website builder you want to use, keep a check on the guidelines and the list of instructions that the website builder is offering you to choose the theme.
It should be friendly enough to allow you to easily get in and out of the guidelines and should not keep you engaged for hours.
Many builders have video guides and tutorials made for each feature that takes you through on how to use it.
Look over which tutorials suit you best, like whether you are better at understanding ideas from pictures or videos or simply like to read through texts and written formats.
Once you have decided this, cross check if the website builder is offering the format that suits you. Besides this, if you are seeking one on one support, check the availability of representatives of your website builder.
There are people that are there 24/7 to guide through the website building process. A good website building always has the best customer support.
7) REVIEWS AND REPUTATION

Choosing a website builder is much easier if someone else has already gone through the experience that you are going to go through in the future.
You can find reviews regarding almost anything on the internet let it be a shopping outlet or a restaurant.
Similarly, for a website builder if you are not sure regarding which one to go for, go through the reviews.
Especially, look through the reviews on customer service as there should be constant guidance available if you cannot understand something regarding the website builder.
If something is not working well for you, you should have easy access to the staff in customer service. Check what other business owners who have used that well ranked website builder have to say about the services provided.
Well maintained reputation of the website builder should not be neglected as often it is seen that the services go to a decline after the website builders sets its foot in the market, so all that is prevailing is the name and not the quality.
8) USAGE AND ACCESSIBILITY
It should allow you to execute your plan and bring your ideas to life. They should keep the process simplified for you so you can easily manage the content.
Often website builders offer control over each step which is a great help for newbies who do not have experience but are seeking good results.
If you want to build a professional website, you would want to look for a website builder that allows you to go in depth and customize your website accordingly by offering coding editing options.
This would help you obtain better results. You also need to ensure that the website builder provides you with options for the accessibility of your website on mobile devices.
WordPress Widgets allow you to extend the boundaries of the functioning and performance of your website. It allows for website design to look as per your demands.
Since website builders offer this option to allow you to make the most of your website building process. There are several options where you might need a widget necessarily on your website. For example, if you are business than you might need your customers to reach out to you through live support.
If you are going to operate a shopping website, then you would need widgets for shopping cart and receiving payment.
10) TYPES OF WEBSITE BUILDERS
These basically falls into two categories, one that is specialized and the other that has an all in one design feature. The all in one website builders are convenient to use and offer simplicity of options. They also have many simplified templates to use.
The specialized ones offer great functionality and precise features to fit accordingly to your task. Considering all the above factors, WordPress is one of the best website builders.
WordPress is often confused as being only suitable for bloggers but over the years it has developed greatly into an amazing website builder.
Wondering why it is the best website builder?  Here are the reasons
ACCESS TO WORDPRESS IS FREE

This is one of the greatest and most important reasons WordPress should be preferred by you as your website builder.
Not only you can use it for free, you can also easily access and install the themes and other tools for free or with low-cost options.
This keeps things light on your pocket, so you have one less thing to worry about in terms of spending money. WordPress is always under rapid changes so you can access the latest updates, once they have gone through the testing process.
With WordPress, you do need to purchase a domain name and web hosting. However, there are various free WordPress hosting services that you can try out before purchasing one of their paid plans.
There is a large network of people working on the features so you can have access to an option that is flexible.
If any payments are required in WordPress then they are not equivalent to wasting your money. In fact, WordPress is known to be friendly and effective in terms of costing. 
The plugins and themes that have a wide range of designs are set at a customer friendly cost so they can be affordable for everyone.
In contrast to the obsolete way of building a website where excessive programming and coding was needed, WordPress is a revolution in website building.
It offers you plugins that are already programmed by experts to save you from the hassle of programming. This supports in improving the working of your website at a suitable price.
It's worth mentioning that you also have the option to use google analytics with your wordpress website. This will help you with easy access to check your website traffic, bounce rate, dwell time, etc.
But you should keep the plugins to limits so that your customers do not encounter any troubles when they visit your website.
You can surely access word press for free, but they also have premium plans to choose from. These plans are designed for freelancers, small businesses and online stores.
Make Any Website You Want with WordPress
WordPress is versatile as it offers a vast range of design and themes. While you can easily create a new blog using WordPress, it can help you accomplish a lot more.
You can either make a membership website where you can get visitors to buy memberships you are selling.
There is a theme available to make a membership website within a click.
You can also make a product selling website where you can commercialize your product by listing down the items available.
WordPress allows to add options like Wish-List and shopping cart so customers will not face any major hurdles in buying your product.
With e-learning on the rise due to the ongoing pandemic, WordPress serves as a great platform for turning your website into a robust Learning Management System. By integrating the different WordPress LMS in place, you can launch your online classroom with a minimum of hassle. 
WordPress is also considered to be a fantastic publishing platform for startups.
The options do not end here. You can create a website to post your blogs, a video website where videos can be made, or even an educational website. It is considered to be a fantastic publishing platform for startups.
A blog can easily be added to your website. It has default setup of adding a blog and offers you many features like widgets, comments, tags, authors and many more.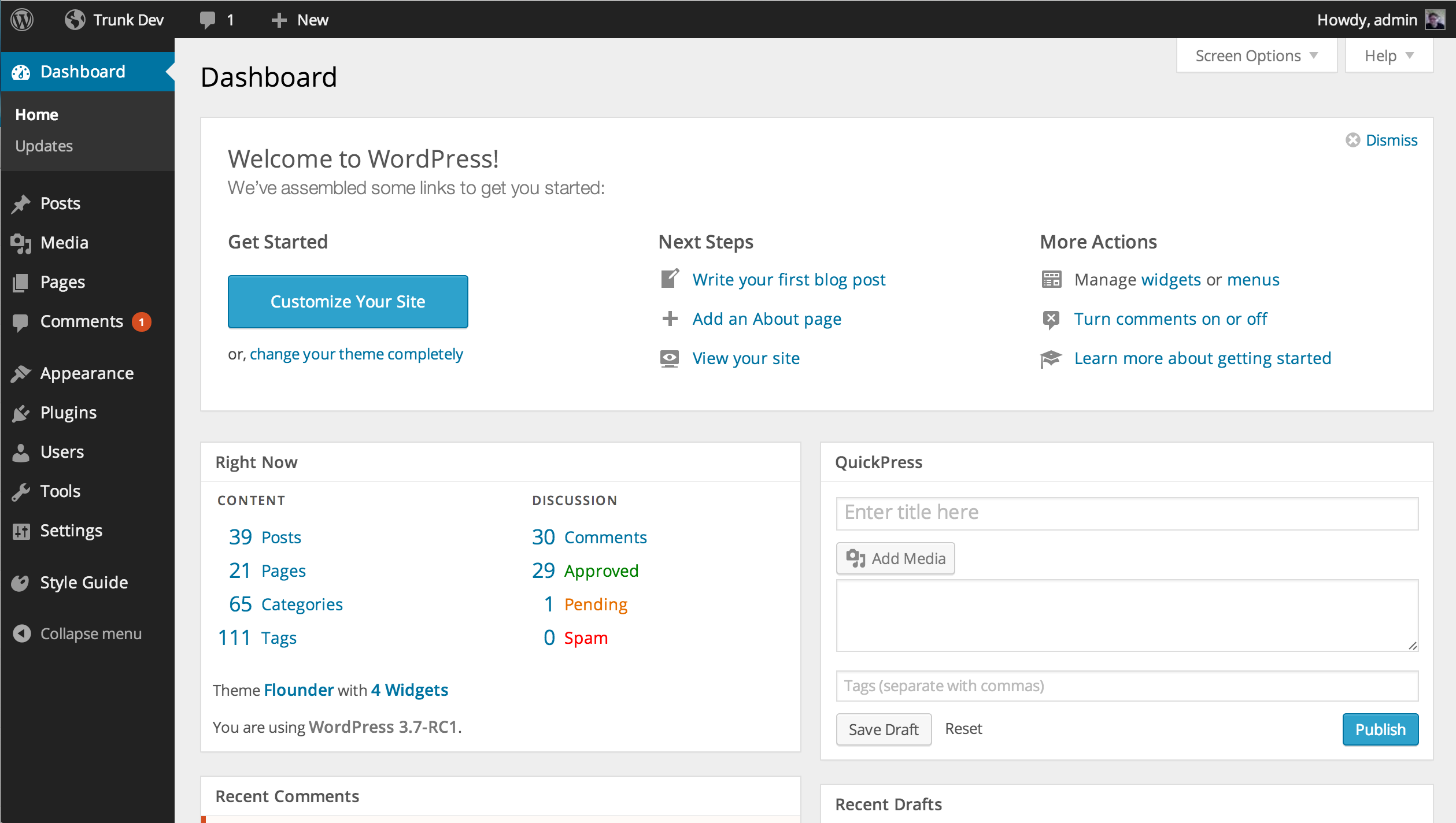 EASY AND SIMPLIFIED - WORDPRESS
One of the reasons why WordPress is gaining popularity as a website builder is because it is fairly easy to use. 
Some professional developers spread myths about WordPress regarding it's disadvantages. One of them being it's difficult to use. While WordPress does have a learning curve, you don't need any coding expertise to use it.
You can be all set to build your website after installing it in a single click. If you choose a certain theme but want to change the color or features of it, you can make the changes accordingly without any inconvenience.
It does not require you to necessarily make the changes through coding. You do not need any experts to take care of your website once it is ready as you yourself can take control of it very easily.
The setup is also easy and can be done in a jiffy. WordPress does not demand the knowledge of programming and complex codes of HTML, Java etc.
You can easily make changes to your website with simple manual control. WordPress is updated constantly to tackle any security threats. However, issues can arise if you are using out dated plugins or themes.
But you need not worry as the updates are also very easy to install and can be done with a single click.  But, you will need to log in to your site's admin panel to ensure everything is up to date.
In case you don't have time to maintain and optimize your site, you can always go for a reputable maintenance service. It would help ensure your WordPress site is secure and performing at an optimum speed
After setting up the website, controlling and managing it is also simple and easy. The experts provide you with the latest features to keep your website well managed and smooth to run.
It's important to point out that with WordPress, you can not only register new domain names but also host a previously registered domain.
Looking to get started with WordPress? Check out this excellent guide by WPEXPLORER.  
WORDPRESS ENSURES YOUR SAFETY AND SECURITY

WordPress gives high security and provides safety for its users so that you do not have to worry about your data being tracked down or hacked.
In order to avoid any intruders from accessing your website, WordPress gives you options to maintain top-notch security. You can choose from a number of WordPress Security Plugins.
To ensure your safety, WP developers are constantly updating the privacy system, so it is helpful to regularly update your WordPress website.
In case you are running an online business, it's essential to protect it against cyber threats.
You can ensure the safety of your WordPress site by following these easy to implement security tips.
HELP AND SUPPORT IS AMAZING WITH WORDPRESS
WordPress is backed up by an extensive network of developers and people who are constantly working to provide great services to their users.
WordPress has a support forum where you can easily find the solution to your problem as the forum is filled in with many queries followed by a solution.
You can either look up for a previously posted solution to your problem or you can simply post your question and someone will reach you with a solution.
Besides this, WordPress also has tutorials available both in the free and premium version. Not only this, but you can also find theme wise forums for material regarding the theme you have chosen.
WordPress is served with dedication by many consultants, experts and is backed up by many people who support WordPress.
You can also contribute to the working of WordPress on the community support and receive help from other community members.
MANY THEMES AND PLUGINS OPTIONS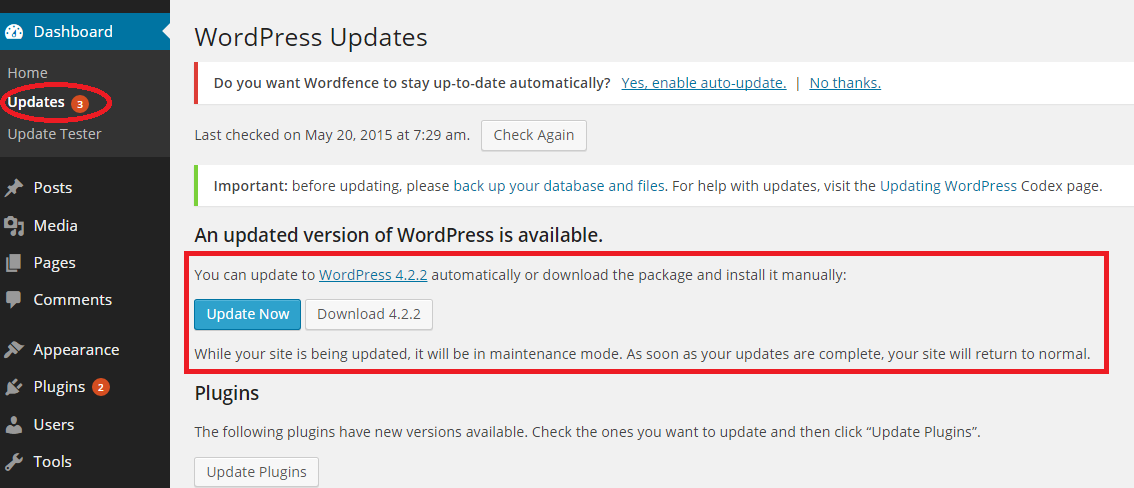 Not everyone looking for a website builder are professionals and experienced in website development.
Many of them start using WordPress with no basic knowledge of building a website and with a few confusions in mind. WordPress offers a huge variety of templates that you can choose from.
Let it be for a blog or for an e-commerce website, a classified ads website or directory website, WordPress has got all the themes covered for you.
As mentioned earlier, these themes come with easy customization and each theme has its own options, so you make changes without writing complex codes.
The plugins also allow your website to be compatible for viewing on mobile devices.
In case you want to add a functionality to your website, you can choose from over 55,000 plugins. From adding contact forms to image galleries to cookie consent, there is a plugin for everything. You can even get a privacy policy generator plugin for WordPress to add legal policy pages on your website within minutes.
LATEST UPDATES AND CHANGES TO SUIT YOU ON WORDPRESS

WordPress is one of the most used website builders as it is always being improved.
Constant changes are being made to ensure it remains a strong competitor for other website builders.
The updates are not made to meet the latest needs but also to make it more friendly for its users. There are many businesses who are running their websites through WordPress and there is a constant update of the app.
CREATIVITY AND TIME MANAGEMENT WITH WORDPRESS
WordPress allows you to use your own ideas and creativity and customize it as you want to see your website.
You can make any changes to the website to suit your style by creating changes to the themes and layouts you have chosen. Within a click, you can explore a vast number of options.
Learning about WordPress is simple and does not require to spend money to learn its features. It is made with simple techniques.
You can learn the basics such as  optimizing and uploading images, and publishing content within a few hours.
WordPress allows multi-user feature so you can divide the work of website among the people working for your company. This is a great feature, especially if your business needs support from outside consultants, requiring their contribution.
Its e-commerce feature allows it to be used as an e-commerce platform as well. This feature is divided for six people who can work on the website that includes the administrator, the editor, the subscriber, contributor and author.
Being the owner, you can control what the other person does on the website. As your business gains expansion and spreads, you would need an efficient website.
WordPress understands your need hence it provides the suitable hosting website that does not affect the quality of the content, whether it is a blog or large running website.
STABILITY, INNOVATION AND SPEED

WordPress has many users which numbers to millions across the world. It is necessary for WordPress to keep up with the latest updates to maintain the quality of features of their website.
This is to provide hassle free services to attract a greater audience and satisfy the existing users. If there is any problem or error detected, it is dealt within a short span of time so that it does not affect the websites of businesses and they continue to work on their website with safety and security.
Being constantly updated, WordPress offers a strong competition to other website builders in the market.
The productivity and thoughtfulness of the owner of a website has a strong impact on its content. WordPress improves your productivity and helps you in managing the time.
WordPress itself is speedy as you can get on the go after installing the software in five minutes and you can get your website created in less than 24 hours. But if you ever experience your site slowing down, there are various ways to speed up WordPress.
The great flexibility and optimization offered by WordPress is why it is preferred by users and businesses across the globe. Even some of the biggest brands of the world and Fortune 500 companies use WordPress as their primary CMS. 
Your time and money are saved as you can make as many changes as you like on your website via WordPress, without using a designers help.

The trend of online stores is ever increasing and research shows that more than 50% of global internet users have purchased products online. WordPress is an excellent platform that allows you to design customized eCommerce websites.
WooCommerce, an extension of wordpress is a very popular ecommerce platform. You can use it with WP to set up your ecommerce site and integrate it with blogs and other pages as well.
A number of benefits of using WordPress for your online store are mentioned below:
1. Customers can add ratings and reviews about your products
2. You can use the WooCommerce extension for free
3. There are various customization options available and you have full control over the platform
4. If you are looking for ease of use, this is the ecommerce platform to go for.
WORDPRESS IS USER FRIENDLY
If anyone adds a comment or review on your blog or website, or for example if a customer adds something in their cart and checks out on your e commerce website, WordPress notifies you via email.
You are constantly updated and allowed to track the top activities on your website. Moreover, if WordPress is compared to other content managed websites it is very user friendly and instinctive for its customers.
This is a very helpful feature if you are a newbie of website building as it does not get you confused and stuck in managing a lot of assignments like posting content, uploading pictures and videos. WordPress makes every step of managing the website easy with its efficient dashboard.
When you are keeping your website under process by choosing its theme whether its premium or default, WordPress keeps assurance of a consistency in theme throughout the website.
This is to give your website a uniform look no matter how many blogs and media you add up to your website. This develops a consistency that not only satisfies its users, but is also appealing to them.
WORDPRESS IS INTUITIVE AND SYNCHRONIZED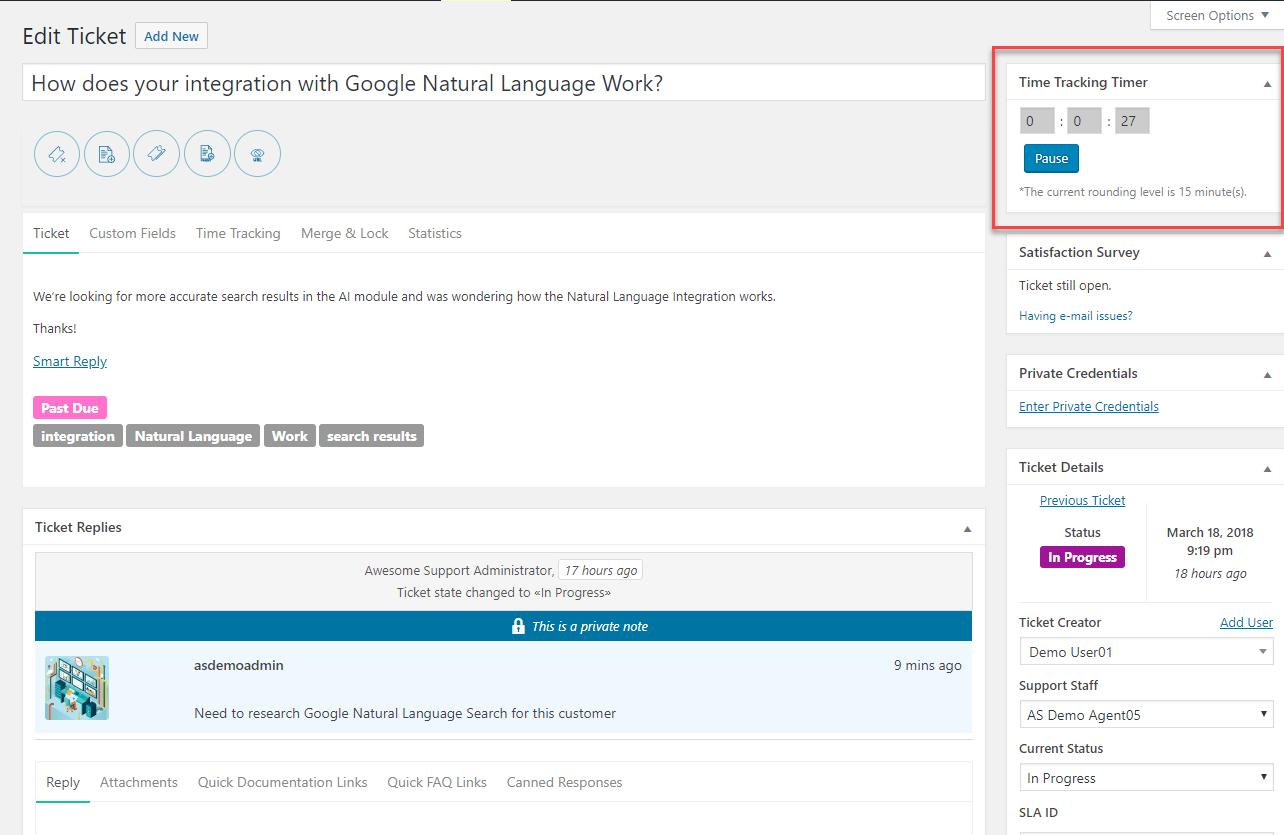 As mentioned earlier, experts are constantly working on WordPress to keep it updated all the time and with every update, using WordPress becomes even more convenient as you can easily drop media, add content and perform other functions without any hassle.
Being popular, WordPress is supported by third party websites whose plugins can be used on it to increase the smoothness of workflow.
For example, through one-third party, you can send a promotional message or an important email to all your customers with a single click.
Along with creating your own customized themes on WordPress, it also enables you to do customization in categories.
This makes it easier for people to reach to your website and search engines can also find your website easily.
This is also improving your search engine optimization through each keyword that is set by you for each category.
Customization can be on the entire website and it also includes the footers and sidebars. With a plugin, you can make an unlimited number of sidebars and edit them as you want.
Sidebars can be made for any page on your website let is be the main page or the page that includes categories.
CONTENT MANAGEMENT AT ITS SIMPLEST WITH WORDPRESS
The content of your website has a very important role to play in the growth of your business online.
However, even if your content is engaging but it is not presented in the right way, it will be of little to no use to the customers as they will not be attracted to view your content.
WordPress is an app that helps in presenting your content in a way that it would stand out in comparison to other websites in the market.
It has many offers that allow you to conveniently make changes to your content and make it more presentable.
You have a dashboard available with an editor, allowing you to post content and attach media to it all in a single place.
It also has a mode specially designed for writers who do not like any disturbance when writing their content on blog, known as the distraction free mode.