When we think about WordPress, the words free and ease of use instantly comes to our mind. And it does make us wonder why big brands prefer the platform over other website building options. 
WordPress.org is a popular Content Management System that enables users to build their website for free – without any technical knowledge and experience. For this reason, it is the premier choice of bloggers, small business owners, and mid-sized companies. 
Interestingly, big brands and even companies part of the Fortune 500 also prefer using WordPress for the same reasons and many more.
WordPress is Customizable
One of the most significant benefits of choosing a WordPress website is the opportunity for customization. Users of WordPress have access to thousands of themes, plugins, and widgets that they can use to personalize their websites.
The prices vary for each theme and plugin from free to a couple of thousand dollars. Many website developers build custom WordPress themes, as well. This enables the big brands to change their website's look according to their brand requirements.
Thanks to WordPress's versatility, companies can use the CMS to create and launch all types of websites. From blogging and personal branding websites to eCommerce stores and even job boards – there is no limitation when it comes to WordPress.
You are also not constrained to a specific layout when creating a website using WordPress. By using the numerous WordPress plugins and themes, you are in full control of your website and make it look or operate as you want.
Undoubtedly, WordPress is scalable, and we have this list of websites below that use WordPress to prove that the system is powerful enough to handle any amount of traffic.
And if it weren't – many of the sites would have a tough time delivering high amounts of data to the millions of visitors they get each day.
WordPress constantly rolls out new and innovative features as well. In fact, recently, we have seen various sites adapting unique WordPress trends such as integration of AI, chatbots, and voice search optimization to enhance the appeal of their audience. 
The advanced features are a valuable addition to the websites and make them more adaptable with the changing technology infrastructure.
WordPress is SEO Friendly
Additionally, WordPress gives its websites an extra edge when it comes to SEO. 
While large enterprises have an easier time ranking in the search engine, they still want to rank higher than their competitors. In this case, WordPress has proven to be search friendly with several plugins to meet the highest SEO standards.
Whether it comes to conducting an SEO audit, on-page or off-page optimization, WordPress is the perfect platform to choose.
While no content management system is 100% secure, WordPress does a pretty good job of mitigating the risks by updating its core software regularly. If you also want to keep your site safe from data breaches and threats, make sure to update the CMS, as well as any additional components (plugins and themes) to the most recent version.
Big-name brands that generate a lot of sensitive data take extra steps to strengthen their website's security. They do so by implementing strong passwords, two-factor authentication, and WordPress security plugins. 
WordPress is Easy to Maintain and Troubleshoot
For those without technical knowledge, creating a website may sound like an intimidating task. WordPress makes it easy for them to build a website with a user-friendly interface and helpful guides. 
In addition, any errors that occasionally occur on the website are easy to fix on your own. At the same time, tons of resources and a helpful community of people are always there to help you solve any issue you encounter. 
And the obvious – WordPress is free! As you know, WordPress is an open-source platform, and users can utilize the platform for anything under the sun – without worrying about subscriptions or licensing. 
It's just the hosting that you have to purchase. Other than that, any element you want to add to your website is available for free – or for an affordable price. Also, see our list of free and safe images for WordPress. 
WordPress started as a niche blogging platform in 2003. And in 17 years, the platform has transformed into one of the most popular publishing platforms. In fact, recent statistics show WordPress to power over 35% of the internet.
That is over 455,000,000 sites that use WordPress.
Now that you know what makes WordPress so popular with anyone looking to build a website, Let's get on with our list of top WordPress sites. 
Examples of Websites Using WordPress
We have categorized the list of famous WordPress sites according to their niche, content, and purpose. Remember, it is impossible to add every WordPress site present on the World Wide Web. However, the list will surely give you the motivation you need. 
We will also update the list as new sites emerge or the current ones migrate to other platforms. So, make sure to recheck often.
The category of WordPress sites include:
Regardless of their size and niche, businesses have to maintain a scalable and reliable digital presence to remain compatible with others in the market. WordPress fits the bill perfectly by offering businesses a flexible ecosystem that is user-friendly, mobile responsive, and updated regularly for new features and security vulnerabilities. 
Some companies that use WordPress are:
1. The Walt Disney Company

One of the biggest entertainment companies globally, Walt Disney, is an icon when it comes to movies, characters, and theme parks. With annual revenue of over 70 million dollars, the creators of Mickey Mouse and Donald Duck boast an attractive site powered with WordPress.

Toyota is undoubtedly one of the largest car manufacturers in the world. Their Brazil-based website is powered using WordPress and features a custom Toyota theme and an easy to navigate layout.

Plesk is a web-based control panel for hosting companies. It allows users to build and run secure websites on the Cloud. 

Quantcast is a digital marketing company that provides real-time analytics of audience demographics, advertising, and artificial intelligence.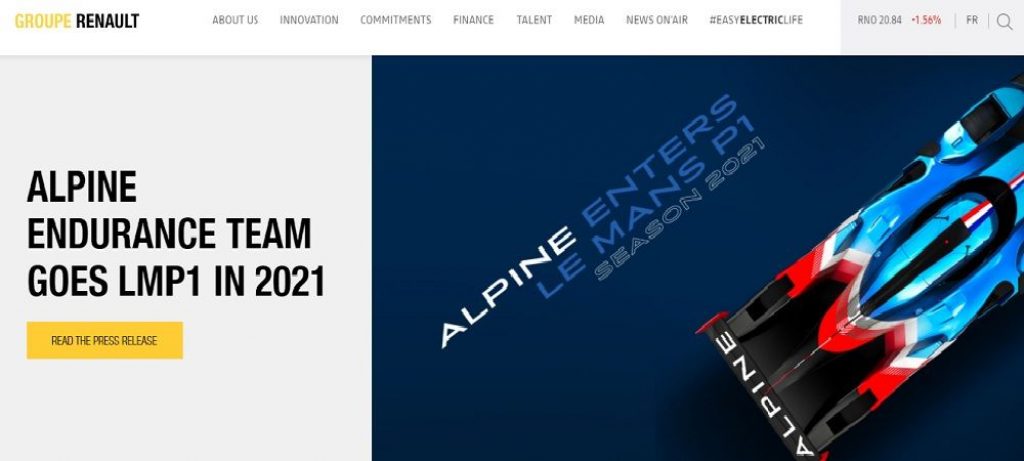 Groupe Renault is a French multinational automobile manufacturer. They focus on providing mobile sustainability across the globe. 

AdEspresso is a SaaS tool that allows users to create, modify, and analyze advertisements for Facebook, Instagram, and Google.  It is one of the easiest tools available with a vast userbase ranging from beginners to seasoned marketers. 

Wolverine Worldwide is an American footwear manufacturer that is well known for its shoe brand Wolverine Boots and Shoes, Hush Puppies, and Merrell. They also manufacture footwear for other brands like CAT, Harley Davidson, Keds, and Sperry.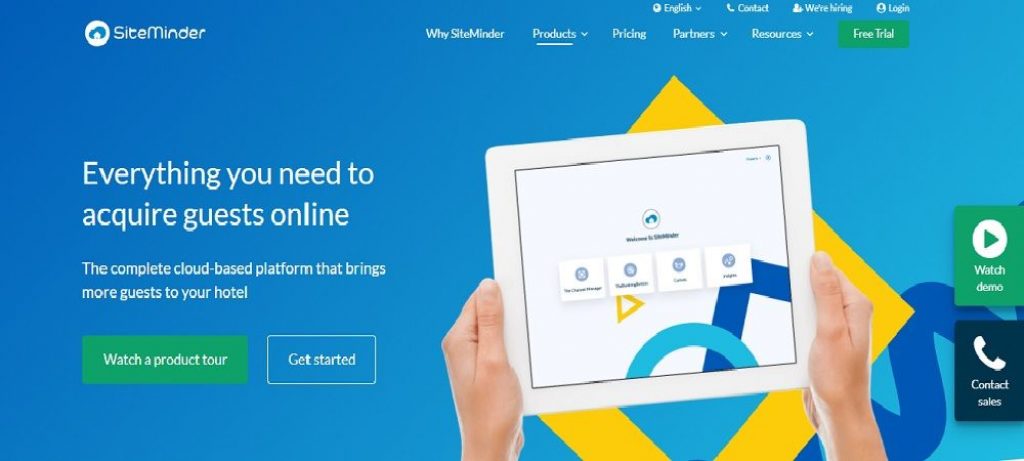 SiteMinder is a guest acquisition platform for hotels. They have a userbase of over 35,000 hoteliers who benefit from SiteMinder's smart and user-friendly solutions to streamline their digital operations.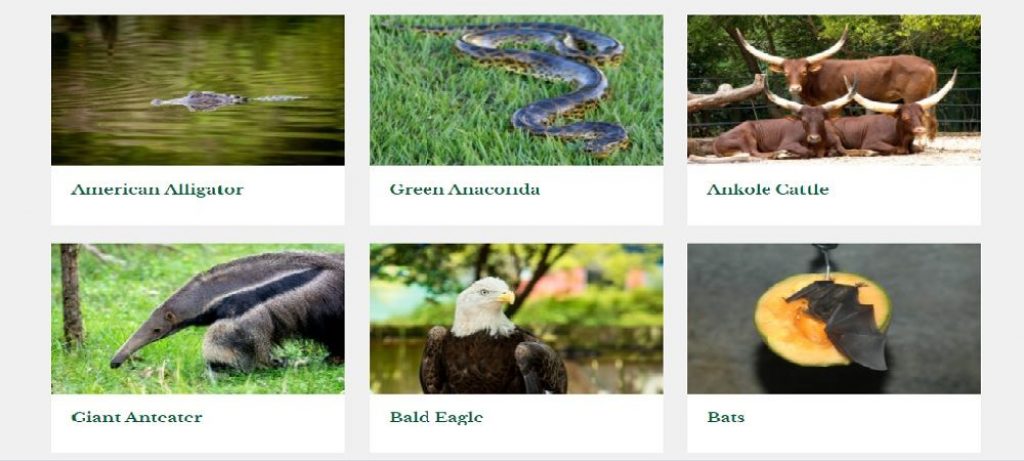 Spread on 55-acres, the Houston zoo is the second most visited zoo in the United States with approximately 2.1 million visitors annually. It houses over 6,000 animals from 900 species and is accredited by the Association of Zoos and Aquariums. 

jQuery is an open-source JavaScript library that is used by 73% of the ten million most popular websites. It is easy to use and takes up a lot of common tasks from the web developers hands that require JavaScript coding. 
News and Magazine Websites
A majority of people now rely on digital publications to get their daily dose of current news and trends. Here are some examples of notable publications that use WordPress to reach millions of readers they get each day!

White House moved its website from Drupal CMS to WordPress.org a few years ago. Although the government representative made no official announcement, sources say that migration to WordPress was all about cost-saving. It is also suggested that a WordPress website will save taxpayers an estimated $3 million per year.

9to5Mac is a news portal that covers all the breaking news about Apple products and the company. Their reporters have won several awards and recognitions throughout the years, while the publication is often cited by the New York Times, the Wall Street Journal and the Washington Post. 
13. Bloomberg Professional

Another website that uses WordPress to build its visual space is Bloomberg Professional. This is a subsidiary of the financial data vendor Bloomberg LLP and serves as the platform for professionals who need real-time analysis and news related to the finance sector.

Wired is the ultimate resource for technology buffs to find out the latest happenings of the industry. Their digital magazine also covers stories of how emerging technologies are affecting and shaping up the world around us.

Vogue is a global name when it comes to the latest news about fashion and style, beauty products, celebrity updates, and cultural reviews. The fashion magazine unites over 25 million readers globally, with 42 million unique monthly visitors on its WordPress site.

The sweden.se is an official source for facts about Sweden. The website includes everything you want to know about living and traveling to the European country – from visa requirements and sightseeing tips to a job portal and community news. 

As the name implies, Canada.com is all about living in the second-largest country in the world. The website contains tons of information on the country's happenings, along with shareable stories from citizens.

The New York Post is a digital tabloid that includes news pieces of the city and the latest sports, culture, entertainment, fashion, and business updates. It is one of the most circulated papers in the town. At the same time, it's WordPress site receives hundreds and thousands of unique visitors each day.

The Next Web is a Europe-based website featuring the latest news about technology and startups. They have a magazine-style layout with featured stories on top while other information is categorized in a grid-like display.

TED is a famous talk show that collaborates with speakers worldwide to talk on a variety of issues. The blog shares interesting material about TED and the participants along with a live telecast from the show.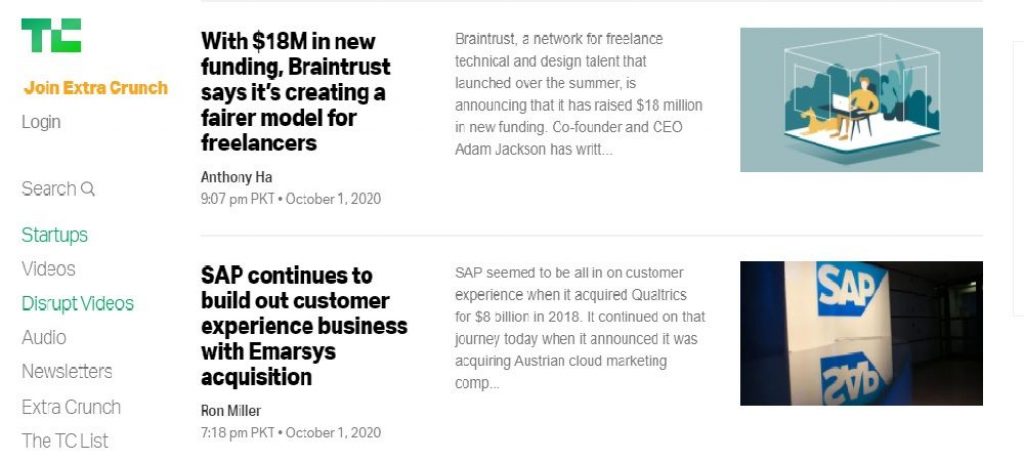 Tech Crunch is a news website for all things tech. They also showcase the latest tech products along with upcoming events. Owned by Verizon Media, the WordPress site of Tech Crunch receives over 16 million monthly readers.
E-Commerce WordPress Websites
WordPress and eCommerce go hand in hand, thanks to the user-friendly interface of WordPress. Moreover, various integrations such as eCommerce plugins are available that makes setting up an online store effortless. 
Here are a few e-commerce websites that are functional via WordPress CMS:

As the dominant player of the WordPress eCommerce plugin community, it only makes sense that WooCommerce hosts its own website on the platform itself. Through their website, you can access their flagship product along with a variety of plugins and themes. 

Australian owned fitness equipment retailer host their online store on WordPress. Besides their range of personal and professional gym equipment, NC Fitness has a dedicated blog section to inspire the athletics community further. 

Roberto Coin is a Italian jewelry designer that sells luxurious pieces of jewelry by the same name. Each piece he creates is a work of art and is influenced by culture, nature, and the time period. 

Printyo is a custom printing company owned and operated in Australia known for its customised products like personalized mugs, stubby holders, masks, socks,  and more. The website is fully built In WordPress giving the best user e-commerce experience 

Rotimatic is a robot-driven kitchen device that makes Indian flatbread. With over 40,000 units sold, Gizmodo calls it one of the 'smartest kitchen appliances.'

Kawaii Box is a subscription service hailing from Japan. When you sign up, they send you a box of Japanese and Korean goodies every month that includes stationaries, candies, accessories, and plushies. 

Disruptive Youth is a fashion brand that offers clothing, activewear, swimwear, and accessories for young women. They have a loyal fan base and garners over one million brand views per month.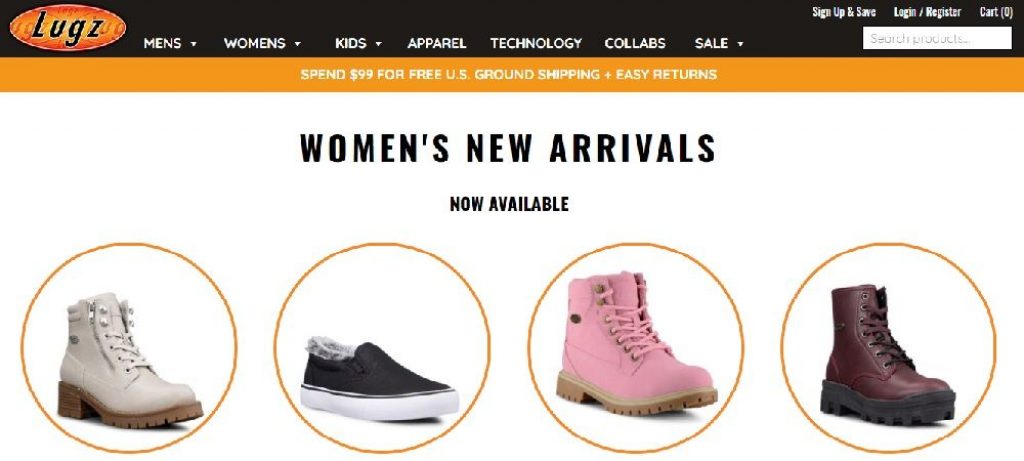 Lugz is a footwear brand that deals in casual and athletic shoes for men, women, and kids. They are endorsed by some of the top hip hop artists including Funkmaster Flex and Birdman. 

Based in Lexington, KY, Tunnel Vision Design is a renowned web designing company. Various customers around the world utilize their trusted services. If you are looking to develop a custom WordPress site with a responsive design, Tunnel Vision is the company to go for.

Porter & York provides gourmet-class meat at your doorstep. They offer premium cuts that are unlikely available at the local grocers and ensures each product is delivered fresh – not frozen to their customer's home.
Celebrity and Entertainment Websites
The need to be distinctive is apparent for celebrities and entertainment portals. The customization capabilities of WordPress CMS allows them to be as unique as they want to, while effectively connecting with the fanbase. 
The celebrities and entertainment sites that are using WordPress include: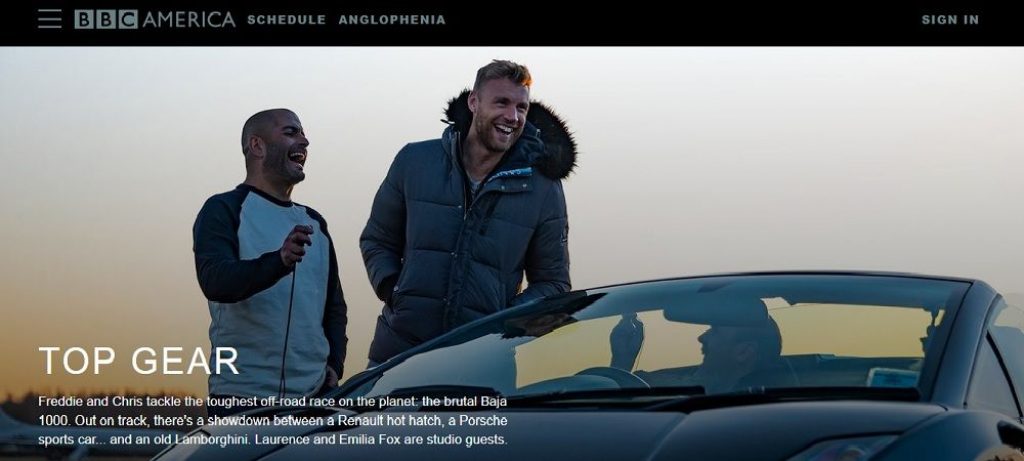 The digital cable network is jointly owned by BBC America and AMC Networks. Through the platform, the viewers can enjoy latest TV shows, movies, and even Live TV from the official channel. 

The official site of the American singer and songwriter is hosted on WordPress as well. The website covers latest news about the celebrity, her biography, photographs, videos, songs, and more. 

The home of the popular game features a colorful and animated layout. Through the website, you can download games, see video clips, and purchase official Angry Birds merchandise. 

Inside the World of James Bond is a virtual space dedicated to fans of 007 all over the world. The website features top stories about the agent, history, behind the scenes features, promotions, and much more.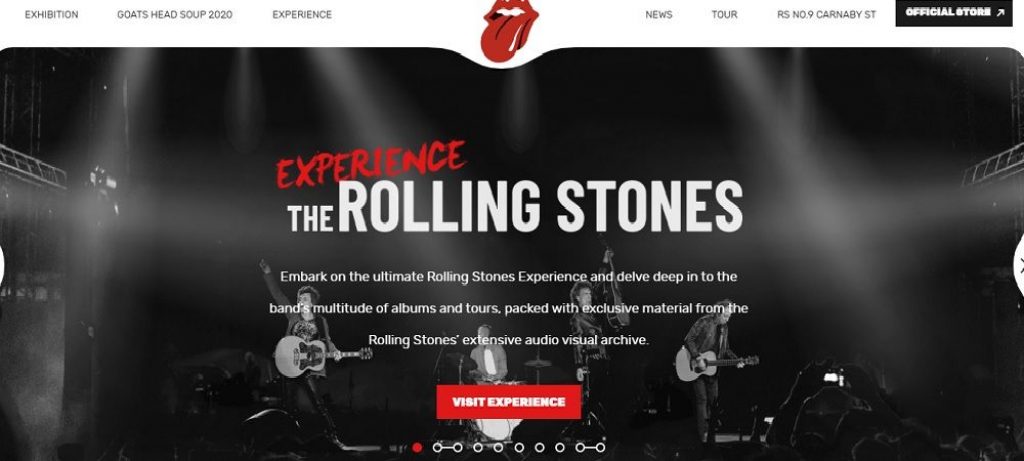 Rolling Stones is a popular music band formed in 1962. And even after more than 50 years, the band is far from ending their collaboration – thanks to their devoted fans. 

Though not an official page by the top-ranking tennis player, the blog created by a fan covers everything, you want to know about him. On the fan page,  you can find all the information – from upcoming tournaments to inspirational quotes from the famous Spaniard.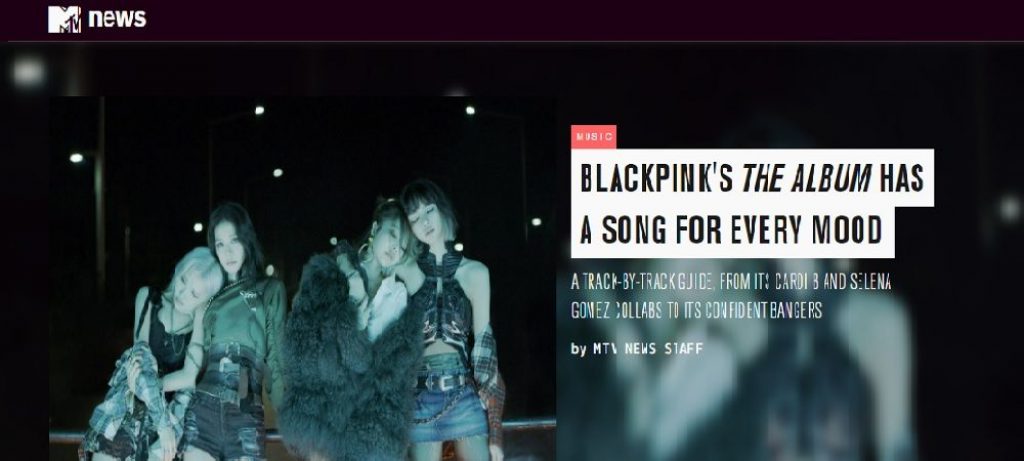 The realm of music TV is incomplete without MTV. Keeping up with the spirit of their channel, the MTV News website boasts a stylish and upbeat look with various sliders to help you access information of your favorite celebrity.

The American singer, songwriter, and actor shines a spotlight on his achievements and future events through his WordPress site. He also has a merchandise collection that is sold through the official website.

Jay Z is an American rapper, songwriter, record producer, and businessman – renowned for his contribution to the hip hop genre. He is often called one of the greatest rappers of all time. 
41. Ripley's Believe It or Not

Ripley's Believe It or Not! is an online space filled with weird news, videos, and attractions. They also have a Shop section where viewers can buy their favorite Ripley's books and other merchandise.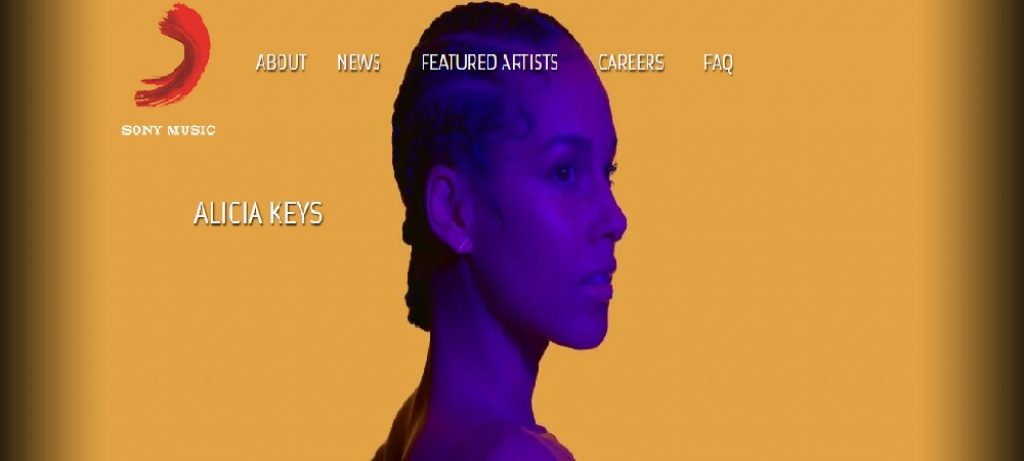 Sony Music Entertainment is one of the largest record company, owned by the  conglomerate Sony Corporation of America. They feature some of the best artists from the world and is a household name when it comes to music and entertainment.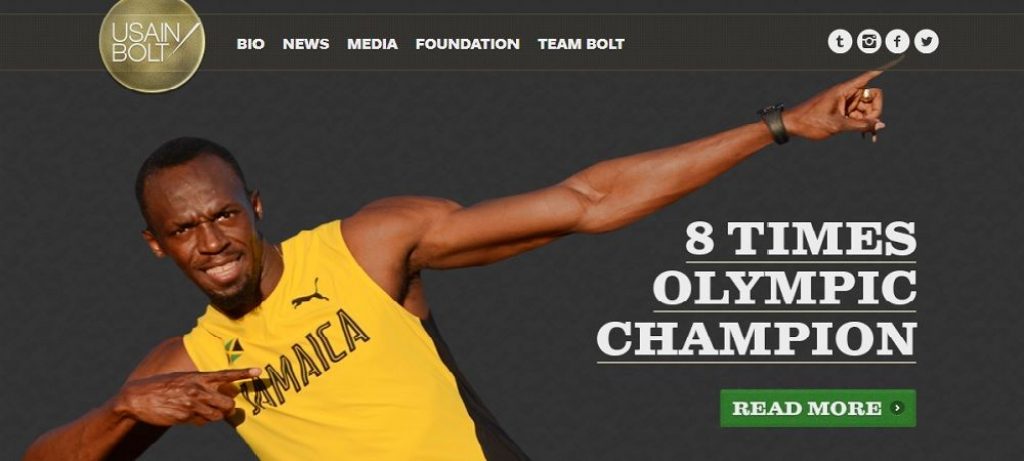 Usain Bolt is a former Jamaican sprinter and considered to be one of the greatest of all time. He is also dubbed as the 'fastest man alive' after winning three gold medals at the Olympics Game of 2008. 
Blogs Powered by WordPress
WordPress is ranked as the best blogging site for its affordability, ease of customization, security, and scalability. For these reasons, many companies and well-known personalities choose WordPress to host the blog portion of their website. Some of the blog sites include:

Even the world's largest social media network uses WordPress to power its news site that covers all their latest resources. Facebook keeps the design of its blog parallel with the blue and white aesthetics of its flagship website

Flickr is a resource for sharing photos and videos to a global community of over 87 million members. Their WordPress blogging site shares valuable visuals and readable material to help the users make the most out of their service.
46. Microsoft News Center

Microsoft ranks 21 in Fortune 500 ranking with a whopping $1 trillion value – as of the year 2019. The company chooses WordPress to host its news center, where it adds new features, product updates, and community blogs regularly. 

The famous American personality Martha Stewart hosts her blog on the WordPress platform. Her website covers various topics, including recipes, DIYs, parenting tips, gardening guides, and pet care.

Lyric's Spot is a portal dedicated to love, relationship, and beauty advice. The writers offer a modern approach to the unique challenges of dating and life, in general, to help readers strengthen their connections. The website features a picturesque layout to showcase their latest blog. 

As the name suggests, the IBM Jobs Blog is a portal for job seekers worldwide. The blog features a minimalistic layout to cover career advice and inspirational stories.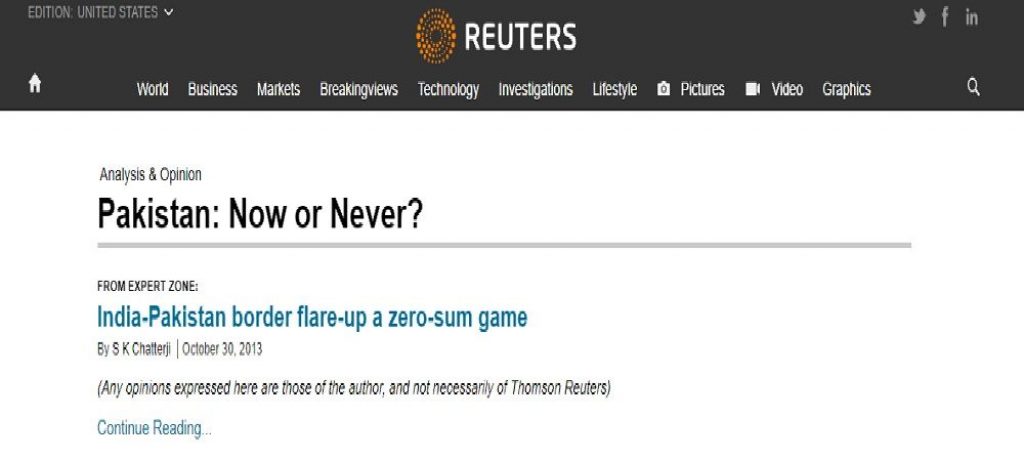 Reuters is the world's largest news agency, noted for its accurate and value-centric content. They host their blog site on WordPress and allow journalists from all over the world to contribute features and opinion pieces. 
51. The Official Blog of Star Wars

Star Wars is one of the most popular series of all time. Their official blog covers all the inside news, events, games, videos, and much more. 

The creator of the popular browser Firefox uses the blog site to share the latest news and developments from their team. 
Regardless of their size, many non-profit organizations choose WordPress over other platforms for its ease of use, affordability, and customizable options. 
Here are just a few examples of non-profits powered by WordPress. 

The non-profit organization founded by former American president Barack Obama and his wife Michelle is hosted virtually on WordPress as well. The primary purpose of the organization is to address community-related issues. 

The Cure.org is a non-profit organization that operates charitable programs in 14 countries worldwide. Their primary candidates are children and offer treatments for several life-impacting conditions such as cleft lip, burns, club foot, and bowed legs.

Creative Commons is an American non-profit organization that deals with legal formalities associated with sharing of creative and academic works. 
57. National Archives Foundation

The Archives Foundation is an independent non-profit that focuses on enhancing the public awareness regarding the country's heritage.
In today's digital age, a functional education website is necessary to streamline communication between students and the staff. It is also helpful for prospective students to learn more about a specific institute, regardless of their geographical location. 
Below are some examples of websites that use WordPress as their primary CMS to facilitate their students, teachers, and stakeholders. 
58. Georgia State University

The official website of Georgia State University uses WordPress as its primary CMS. Their site is a complete guide for students, alumni, staff, and prospecting students to learn about the university's current and future affairs.

Lafayette College is a private, liberal arts institute located in Easton, Pennsylvania. The undergraduate programs at Lafayette includes bachelor degrees in arts, science, and engineering. 

Wheaton College is another liberal arts college located in North Massachusetts. It is one of the top-ranked institutions in America and offers more than 100 majors and minors in the liberal arts and sciences. 
61. Internatinoal Gems Society

The International Gems Society is an educational service that provides information about various kinds of gems. Its member's society includes people ranging from seasoned professionals to the merely curious and prospective students.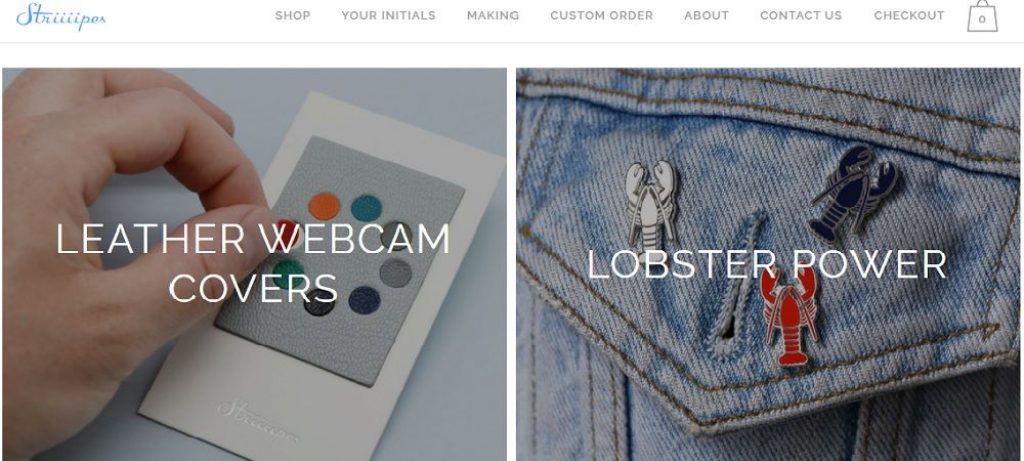 Striiiipes is a Paris-based shop that features handcrafted accessories for both – men and women. Their product line up is exclusive with a strong emphasis on quality. 
Build Your Own Website Using WordPress
All the websites mentioned above are unique when it comes to their niche, design, and offerings. However, one thing is common in all of them, and that is WordPress.
Now that you know about some of the best WordPress sites and why big brands use WordPress, you will also be motivated to run your next project on the platform. If that is the case, let's get started with our list of free and reliable WordPress hosting providers and join millions of others using the popular CMS.